Frequently asked questions
Can we bring outside food and beverage?
---
Yes of course! Bring whatever you like. If you are selling alcohol, you will need to obtain your own liquor license. But if it is a private event and you are just drink it with your (above 21) guests, you will not need a permit.
---
What is the capacity of the space?
---
75 people standing. If you are doing a seated meeting at tables 50 people seems to work. Theater style we have done around 60 with the white folder chairs.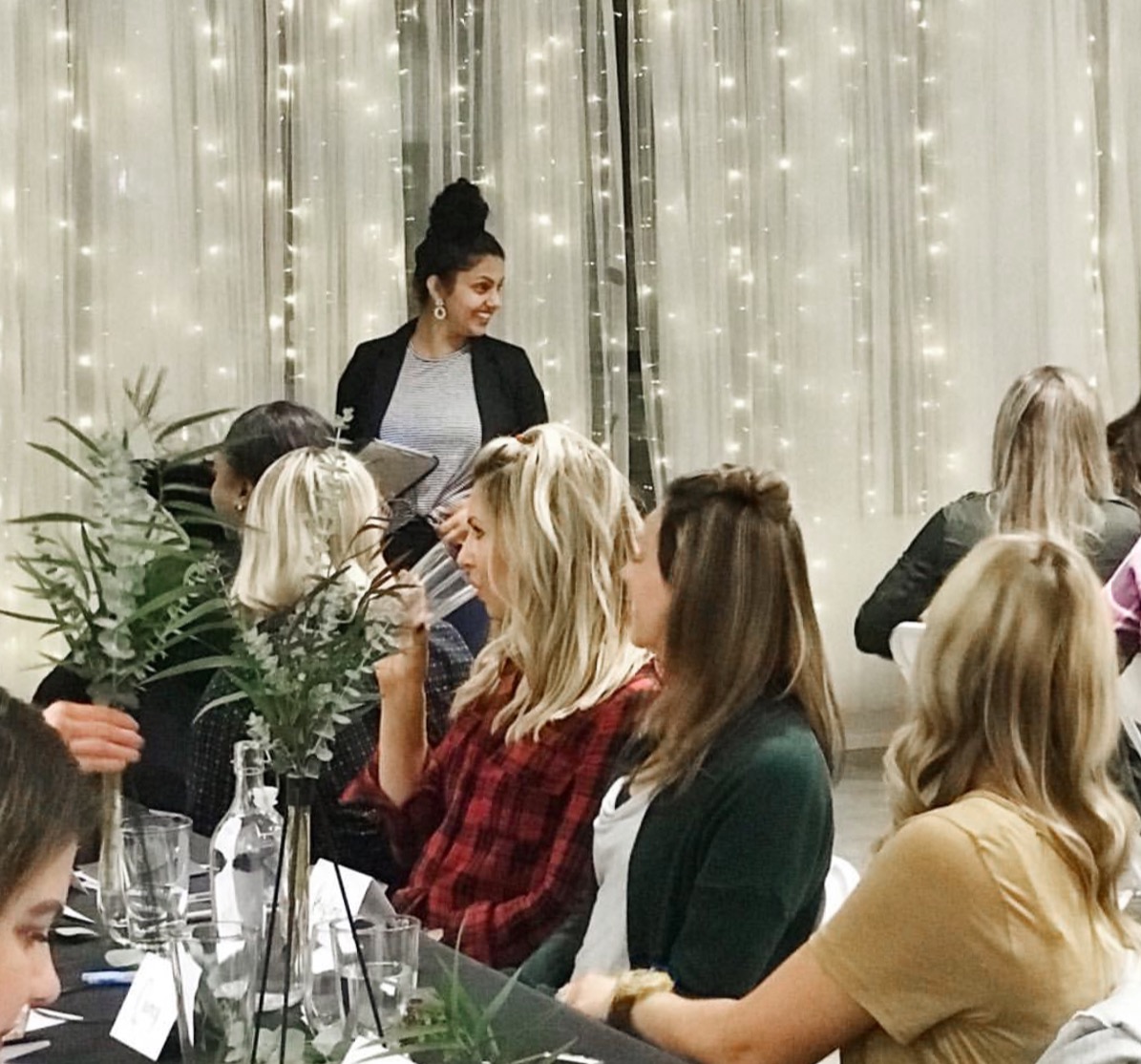 ---
Do you have tables and chairs?
---
Yes, we have 50 white folding chairs and we have 9 standard 6-foot tables. We also have two tall black cocktail tables and a couch.
---
What is the best way to book?
---
The ONLY way to book is through our contact form on this website or email. We receive so many emails per day, this is the only way to keep it fair and get to everyone in proper order. You cannot book through calling. If you see a number listed, please do not call it. That is my husband's personal cell phone and he does not do the booking and you will get lost in the mix. You want to book throught the contact page.
---
How can I take a tour?
---
Send your inquiry through the contact page and request a tour and we will set one up.
---
How far in advance do you book?
---
We are usually booked out 3-4 months in advance for weekends. We will book up to a year in advance, so the sooner you know your date the better. Weekdays and weeknights have more availability. But every now and then we take last minute bookings, so it never hurts message us and ask what is open. If we can accommodate you we will certainly try!
---
Do you have a full kitchen?
---
We do not have a full kitchen, we have a small (beautiful) kitchenette that is used for commercial photoshoots. It has a fridge/freezer and a sink. We also a private handicap accessible bathroom and changing table.
---
What is parking like?
---
There is free street parking and usually pretty easy to get a spot. There is also parking in the back alley way behind the old KeyBank building.
---
What does your building look like?
---
It is the Alberta Canada building on the corner of 11th and MLK. It is a grey brick with blue trim. We have double blue doors on the first floor. We have white signs on both corners with green writing that say "The Tacoma Arts Community Center."
---
What is expected for cleaning up after our event?
---
We expect you put everything back where you found it, please put away chairs and tables. Please sweep up and put garbage away (we have bins in the kitchen for your garbage). If you spill a bunch please wipe it up. You do not have to mop or disinfect. We will do that between rentals. Just have it all ready to go for our cleaning team to come in and wipe down, vacuum, disinfect etc. There is a $100 cleaning fee with each rental.
---
What is included with the rental?
---
For events:

The main space, the kitchenette and bathroom are the areas that come with your rental. The photography studio room is NOT included with the regular rental and is an additional add on.

50 White folding chairs 9 Standard six foot rectangle tables 2 small tall cocktail tables One handmade 8 foot wooden Table Free WIFI Free Parking
Smart TV (on request) Projector/Screen (on request)
AC

---
Do you offer table cloths or linens?
---
We do not have table cloths or linens. You can purchase them on Amazon for pretty affordable. The ones in these photos are from Amazon, about $13 per table cloth. We recommend buying a hand steamer to steam them the night before your event, and then a little before the event as well if that kind of thing is important to you.
---
---